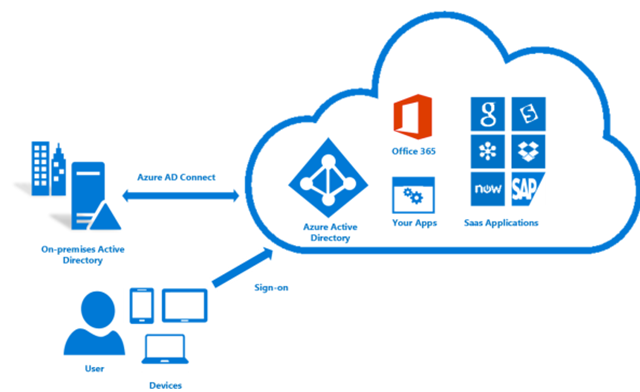 Microsoft has just released a new updated version of Azure Active Directory Connect (Azure AD Connect).
Azure AD Connect is the tool to connect your local Active Directory with Office 365 and Azure Services. It's The tool to integrate your AD Forest or Forests with Azure and Office 365 services.
It performs synchronization of AD objects and identities between Active Directory and Azure Active Directory.
This new version is build: 1.0.9125.
Download it from here: AzureADConnect.msi (From Microsoft Download)
This new updated version includes some new features, such as:
Reconfiguring the ADFS to Azure AD trust.
Update the Active Directory schema and regenerate Sync Rules.
Disable a sync rule.
Define "AuthoritativeNull" as a new literal in a Sync Rule.
As well as some new Preview features:
Read more about the new Azure AD Connect Health feature, from the latest AD Team blog post: Azure AD Connect Health for sync is now in Public Preview!
How to install Azure AD Connect, please see the guide from Microsoft: https://azure.microsoft.com/en-us/documentation/articles/active-directory-aadconnect/