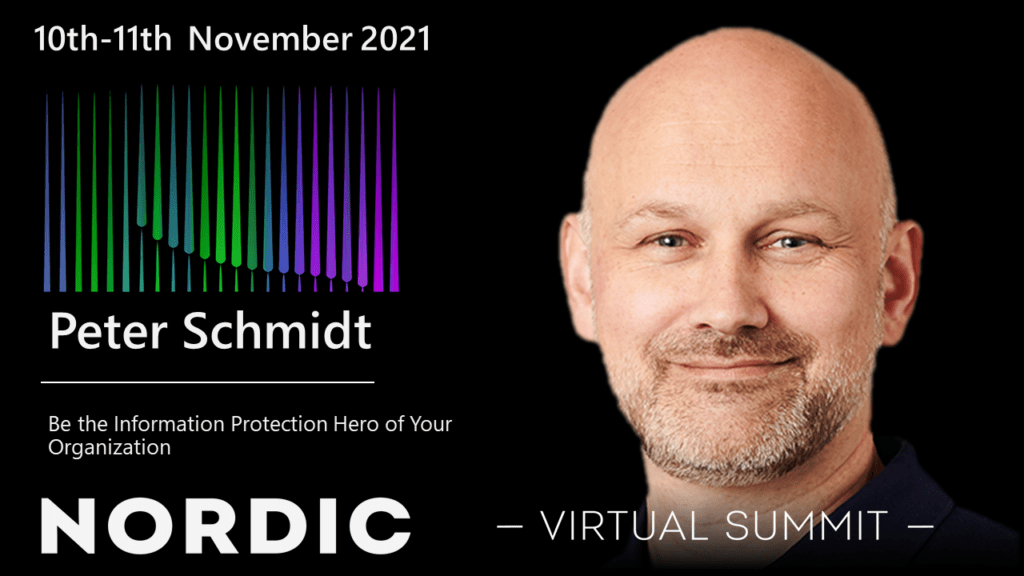 I have the great pleasure of speaking at this great community-driven event, once again. This time I am presenting a session together with Morten Thomsen, our session is tomorrow (Thursday 11th November 2021) at 11.00 (CET) and the topic is:
Be the Information Protection Hero of Your Organization
The session abstract:
Get the IT Pro overview into how you can protect your sensitive and GDPR related data, using Microsoft Information Protection. We will deep dive into using Sensitivity Labels in data protection scenarios with SharePoint, Teams, Cloud App Security, and learn how to be the Hero in Information Protection projects.
You can still register for free and attend, via the website here: https://nordicvirtualsummit.com/register/
The 2-day event has 24 sessions given by many well-known speakers in the community and I'm honored to be one of them. See the full listing of speakers here and the full agenda here.
What is Nordic Virtual Summit:
The Nordic Virtual Summit, which is set to run from Nov. 10th to Nov. 11th (Wednesday and Thursday). The event is the result of several communities (A joint venture by #SGUCSE #SCUGDK #SCUGFI #MMUGNO and #MSEndpointMgr) in the Nordics that are organizing the Nordic Virtual Summit. The organizing team behind the event is well-known community leads; Jan Ketil Skanke, Nicolay Andersen, Jörgen Nilsson, Stefan Schörling, Ronni Pedersen, Panu Saukko, Sandy Zeng and Maurice Daly.
The conference is free for everyone to attend.