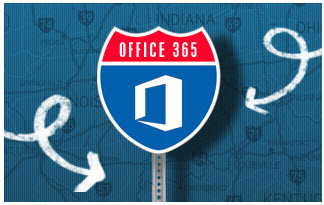 I often get asked about features, both new and upcoming for Office 365. For those interested and those who might not already be aware of it, Microsoft is providing a great and frequently updated Roadmap page for Office 365.
This page is your one stop shop – to go for updates on the Office 365:
http://aka.ms/Office365Roadmap
If you bookmark the Roadmap page above – it's a great ressources to keep updated on new and upcoming features on Office 365. The Roadmap breaks updates out into four categories:
Launched
Rolling Out
In Development
Canceled
The Launched category is for updates that are already live for all customers. Updates that are Rolling Out will be live for some customers and coming soon to others as the code propagates. In Development updates are still being developed and tested at Microsoft and are scheduled for a future release. The Canceled section lets customers know which previously planned and announced updates have been scrapped. The Office 365 Roadmap applies to commercial and academic licenses of Office 365.