Today I had the pleasure of doing a presentation about Modern Public Folders at Modern Workplace Summit 2015 in Oslo, Norway.
The session covered overview of the architecture and how to migrate your legacy Exchange Public Folders to Modern Public Folders in Exchange Online (Office 365) or Exchange 2013 on-premise.
My Slidedeck is now available on SlideShare: Modern Public Folders
Should you have any questions regarding Exchange or Public Folders, don't hesitate to contact me.
What is Modern Workplace Summit 2015?
Is in an Norwegian IT event with four tracks over two days. 50 sessions. 24 speakers. 19 MVP's. internationally recognized speakers. Covering Office 365, Skype and Windows 10.
I was among one of the 14 Speakers on the Office 365 track: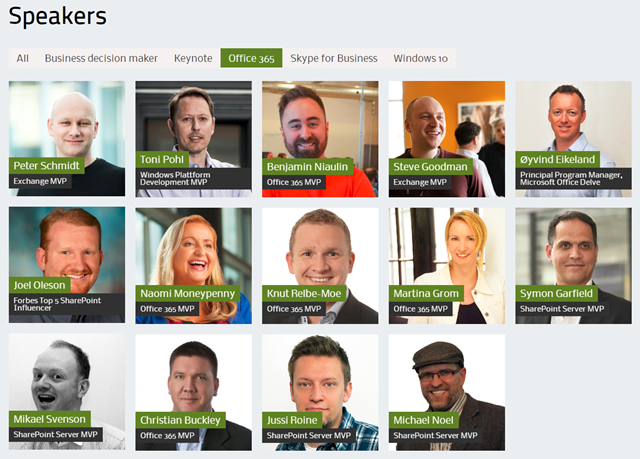 Read more about Modern Workplace Summit here: http://mwssummit.com/