A few weeks ago, I had the pleasure of speaking on the Nordic Infrastructure Conference (NIC), the conference has now been arranged for the 6th time and has always been located in the center of Oslo, Norway.
This year it was from Wednesday 1st to Friday 3rd of February 2017, with approx 1400-1500 attendees. There was a alot of great sessions being presented by many industry experts.
The sessions I delivered at NIC this year was:
Thanks to everyone attending my sessions.
Slides from the Conference will be available at GitHub: https://github.com/nordicinfrastructureconference/2017
also follow NIC Conf on Youtube, where recording will be available (properly in a few weeks): https://www.youtube.com/user/NICconf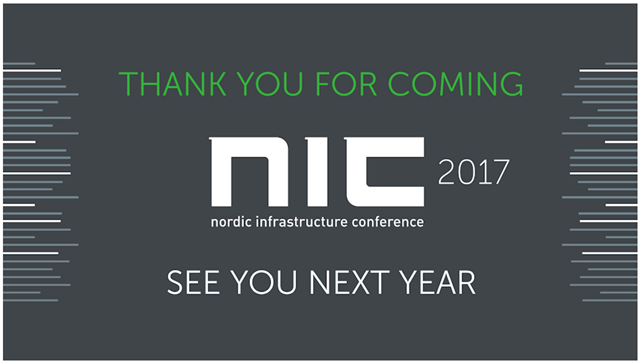 Hope to see you next year at NIC!
/Peter