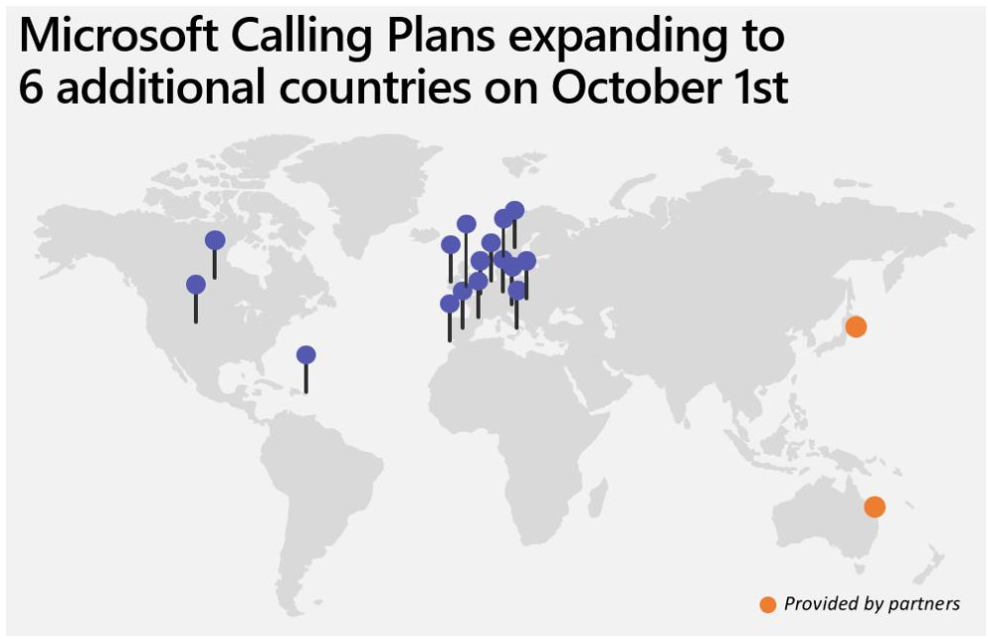 Microsoft has just made Teams Calling Plans available in 6 additional countries, as of today (Oct. 1st, 2020). The new countries to the list are:
Austria
Denmark
Italy
Portugal
Sweden
Switzerland
Calling Plans have been available in other countries for some time now, such as Belgium, Canada, France, Germany, Ireland, Netherlands, Puerto Rico, Spain, United Kingdom, and United States.
This means that Calling Plans can now be added to users, which are homed in any of the above countries in your Office 365, and the license for Calling Plans can be purchased directly from Microsoft or any CSP partner. The licenses are add-on to the existing Office 365 or Microsoft 365 E3, E5 or Business subscriptions.
Direct Routing is still a valid option for customers who wish to keep their own SBCs, own SIP provider/carriers, or where callings plans are not available is specific counties listed above.
Licensing
Here are the Calling Plans options:
Domestic Calling Plan (12$ user/month)

Licensed users can call out to numbers located in the country/region where they are assigned in Microsoft 365 or Office 365

Domestic and International Calling Plan (24$ user/month)

Licensed users can call out to numbers located in the country/region where their Microsoft 365 or Office 365 license is assigned to the user based on the user's location, and to international numbers in 196 countries/regions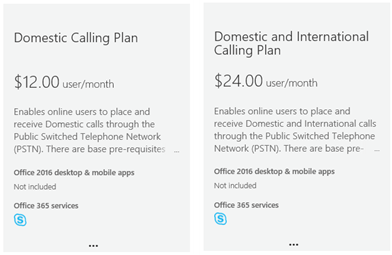 Remember that these are add-ons, so the user needs to have the Microsoft 365 Phone System or Office E5 or Microsoft E5 license already.
Read more about the pricing directly at Microsoft: https://www.microsoft.com/en-us/microsoft-365/microsoft-teams/voice-calling
For a good and detailed blog post about usage and cost using the Calling Plan, I can highly recommend this post by Tom Arbuthnot: https://tomtalks.blog/2020/03/understanding-microsoft-teams-calling-plans
Reference documentation
Calling Plans for Microsoft 365
Which Calling Plan is right for you?