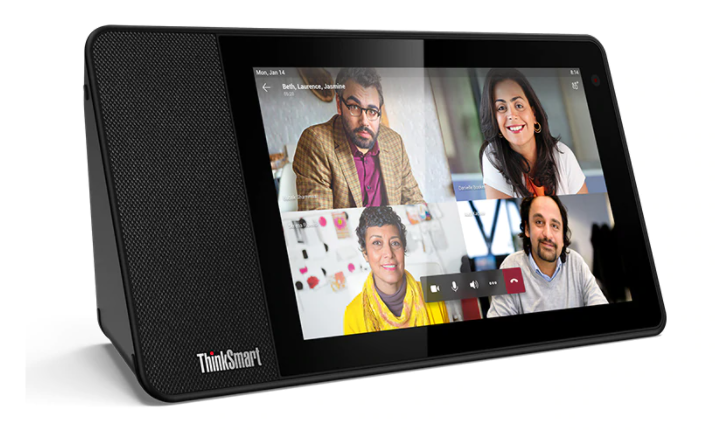 I recently bought the Lenovo ThinkSmart View, which is an All-in-one dedicated Microsoft Teams device. The device is meant to be used by only one person and not to be compared to a meeting room device, which we see used in meeting rooms.
I use this device as an additional productivity device, that sits permanently under my monitors and it makes it very easy for me to attend meetings and take calls.
The device was default installed with the firmware version (CD-1878Y.200410.067) which was released back in April 2020. That version of the software is very basic in the Teams features, although the basic features such as calls and meetings work fine. But there is an update for the firmware available, that was released in Aug. 2020.
In this post I will cover how to update the device manually, to the latest firmware.
I my case, the latest new firmware available is: CD-1878Y.200809.091 (as of Sep. 2020).
The update (CD-1878Y.200809.091) contains an updated interface (UI) and the menu has been moved around, so it makes the device a little more intuitive to use.
How to update the device ?
Since this is a Teams device, all management, such as updating the device, needs to be done through the Microsoft Teams Admin Center and done by the Teams Administrator.
Log into the Teams Admin Center using: https://admin.teams.microsoft.com/

As the Teams Administrator

Find the Device under Devices

It is listed under User Phones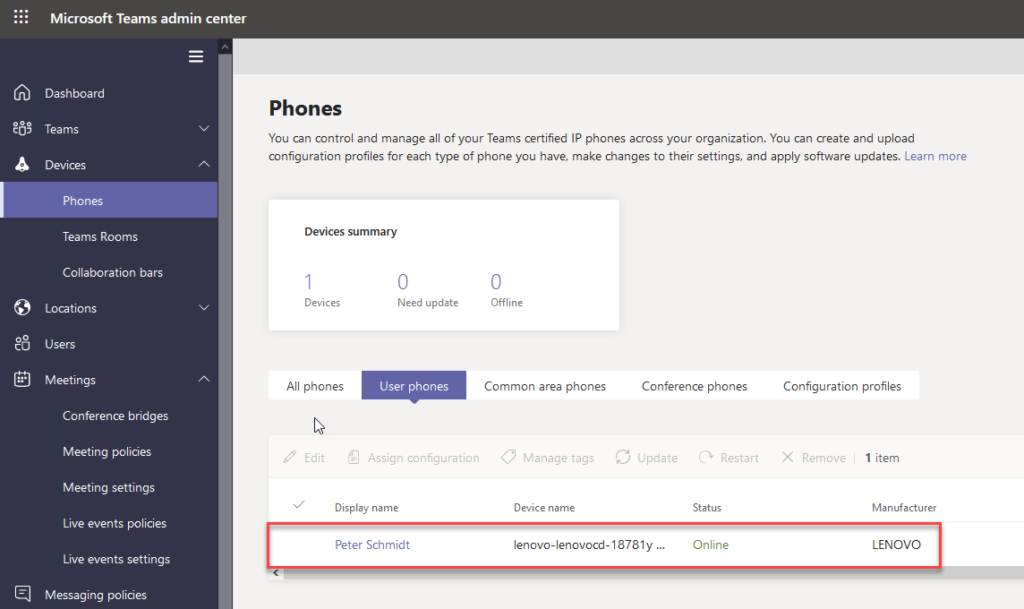 Click the device (Name of the user logged into the device, in my scenario Peter Schmidt) and next you will get an device overview and from here you can click the Update software
You can then selected either auto-update, so you know it will automatically be updated when new firmware is released: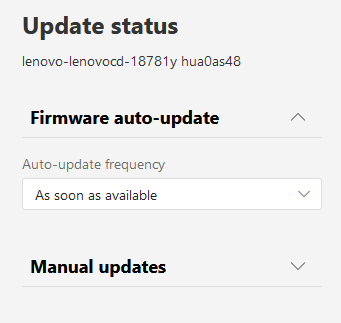 or under Manual update, select the Firmware to update and specify a time for the update: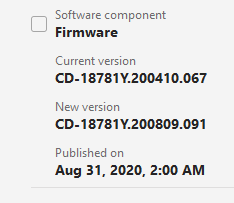 You will have to be patient when awaiting the update on the device since it runs on a schedule and can take some minutes before the device gets it.
This is basically all that needs to be done, to update the device to the latest firmware.
Of course in a larger Enterprise, you would not handle these updates manually but configure automatic updates or policies.
Future updates ?
The next firmware release is already scheduled for the device and the feature updates included in this, is listed in a Microsoft blog post:
The article said it was scheduled for Sep. 2020, but I have not been able to confirm the actual release date.
Remember that all updates need to be done using the Teams Admin Center, either manually or configuring automatic updates.
Reference documentation
Update Microsoft Teams devices remotely
Lenovo – How to update ThinkSmart View video: