I recently encountered an error when test Autodiscover at a client site, using the Exchange Connectivity Analyzer. The Error we saw was:
A Web exception occurred because an HTTP 400 – BadRequest response was received from Unknown
The error came in the POST check of the Autodiscover services.
The Exchange environment was using KEMP LoadMasters as a Reverse Proxy for the Exchange web services.
Similar issue has been documented by Brian Reid: Exchange Web Services (EWS) and 501 Error and Bhargav Shukla.
The Solution:
The solution to my problem, was to set "100-Continue Handling" of the KEMP, to "RFC-7231 Compliant" instead of the default value "RFC-2616 Compliant".
This setting is found under the L7 Configuration of the KEMP LoadMaster: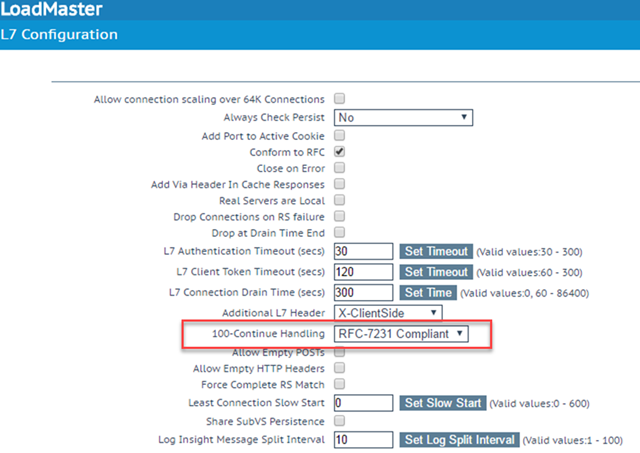 After changing the setting, everything now works and all tests came out "Green":