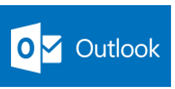 No more Outlook Web App or OWA, it's now called Outlook on the web.
Last week Microsoft announced a few updates for Outlook on the web in Office 365.
As part of our ongoing work to deliver the richest email and calendar experiences on the web, we are rolling out an improved user interface (UI) and new features that help you be more efficient, stay on top of your inbox, and better manage your calendar. Formerly known as the Outlook Web App (or OWA for short), our browser-based Outlook experience will simply be referred to as "Outlook on the web" going forward.
Microsoft has made a number of tweaks and improvements throughout the UI for a cleaner look. So what has changed ?
The email subject line is larger and more prominent
Messages in the reading pane are now indented for easier reading
In Calendar, more prominent buttons make creating a new meeting request straightforward and navigation of your calendar simpler
A new header with all the menu options located in one place (shown below)

This is just to name some of the new changes, you can read more about it in the official announcement New features coming to Outlook on the web.
I use Outlook on the web a lot and really like the new features.